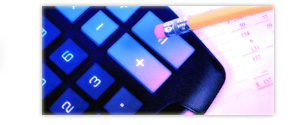 Level 2 fees allow the school district to impose developer fees above the statutory Level 1 amount, up to 50 percent of new school construction costs. To implement Level 2 fees, the governing board of the school district must adopt annually a School Facility Needs Analysis (SFNA) as well as meet other pre-requisites in accordance with the law. The purpose of the SFNA is to determine the need for new school facilities attributable to enrollment growth from new residential development. The SFNA documents that the district has met prerequisite eligibility tests and calculates the magnitude of the fee per square foot of new residential development based on various demographic and market variables.

According to information available from the Office of Public School Construction, although state funds for new school construction are still available, they are likely to be exhausted in the near future. Level 3 fees apply if the state runs out of state bond funds, allowing the school district to impose 100 percent of cost of the school facility or mitigation minus any local dedicated school moneys. Level 3 fees are twice the Level 2 fees.

Jeanette C. Justus Associates reviews and critiques SFNAs, evaluating eligibility to impose Level 2 and Level 3 fees and factors that attribute to the magnitude of the fees.